*Spoilers alert!*
Pretty Little Liars is starting again on Wednesday. And we can't wait…
Season seven of Pretty Little Liars is starting in only a matter of days and we couldn't be more excited.
Past seasons have taken us on one HECK of an emotional rollercoaster, and we don't really know what more they could throw at us….
But whatever series seven has in store, we are SO ready to see the Liars back on our TV screens and we also can't wait to find out if our theories are accurate.
Knowing the twists and turns of PLL, probably not. Because, they do love throwing a curveball…
Before the new season starts, we wanted to take a trip down memory lane to look back on our favourite moments so far.

It was hard to narrow it down, but here are our top ten….
1. When Ali was ALIVE! (Season 4)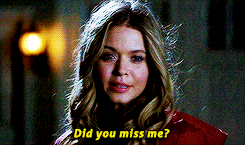 The whole of the first four seasons revolved around Alison's death and the Liars attempting to uncover the truth behind her murder.
Well, we were as shocked as they were when Ali stepped out of the shadows and revealed she had not been killed on THAT night, but had instead been pretending all along.
Yup, Alison had been on the run from A, which was why she had faked her death.
Pretty cunning and sneaky, but hey, that's Alison.
2. Hanna's angry dancing (Season 5)
After an ongoing feud with stepsister Kate, Hanna is furious to find out that her dad is going to fund Kate's tuition fees instead of her own.
It was a pretty low blow, and we felt for her!
In a bid to raise the money, Hanna planned to enter a beauty pageant and win the cash prize.
She decided to dance for her talent, getting lessons from Emily (who, by the way, had THE MOVES).
The pressure obviously got to Hanna as her dance session quickly turned into an angry, fist-swinging meltdown, which was HILAROUS.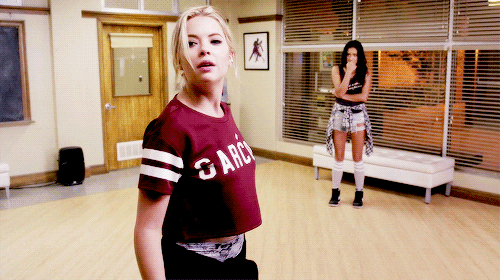 Seriously, this scene had us in stitches.
Watch the video here.
3. When Mona was A (Season 2)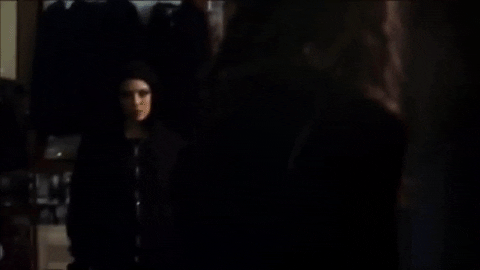 This was the first ever A reveal, and probably our favourite.
We had loved Mona since season one… her sassy and clueless attitude never failed to make us smile.
Of course, that made it so much more of a shock when we discovered that Mona was A. Traitor!
Even though she had totally stabbed everyone in the back, we kinda loved the intelligent side to Mona.

And she looked totally chic in all black, right?!
4. Finding out that Jenna wasn't blind (Season 2)
"The Jenna Thing" was shrouded in drama during the first few seasons and slowly but surely we stopped feeling too sorry for Jenna and saw her for the cunning teen queen she was.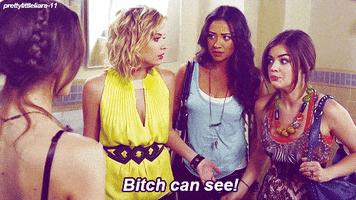 Finding out that Jenna was no longer blind (but was pretending she was) was definitely one of those pivotal moments.
We mean, who fakes being blind?!
We were definitely glad to see the back end of her when she left Rosewood, but rumour has it she might be making an appearance in season seven.
5. When Emily came out to her dad and he totally supported her (Season 1)
In season one we saw Emily struggling to embrace her sexuality and when she did, she found it even more difficult to tell her parents.
When she told them, her parents reacted in different ways.  But, doing it for the daddy's girls everywhere, her dad responded in the BEST way, supporting her just the way she was.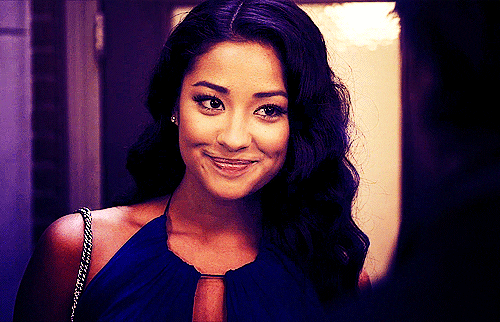 Yaaasss Mr Fields.
6. Ashley defending Hanna (Season 3)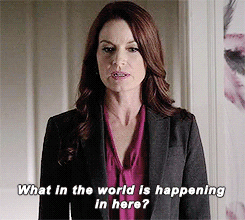 We adore Ashley Marin. She's fierce, loyal and has done a lot to save Hanna from getting into trouble.
She's always taking the wrap, and we're obsessed with how close this mother and daughter are.
Goals.
7. When Caleb and Hanna admitted that they still had feelings for each other (Season 6B)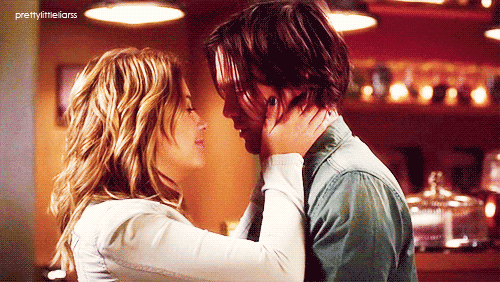 We were emotionally DESTROYED by Hanna and Caleb's breakup and just when we started to get over it, they admitted they still loved each other…
Obviously we were thrilled that Haleb were officially a thing again, BUT they left a sticky situation in their wake.
Caleb had been fooling around with Spencer and Hanna had a tiny little other commitment… her fiancé.  Awkward.
Yup, they had not chosen the best time to rekindle their passion, but what can we say, you just can't extinguish true love.
8. Maya's death (Season 2)
Okay so this isn't a GOOD moment in the slightest, but Shay Mitchell deserves an Oscar for the heart-wrenching moment Emily finds out her first love, Maya, is dead.
Tissues at the ready? Watch the scene here….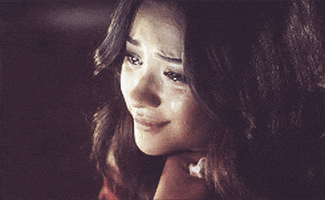 Our hearts broke for Emily; we fully felt the pain and maybe even shed a tear or two (hundred).
9. Drunk PLL mums (Season 6)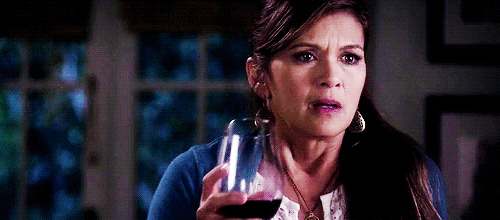 After everything they've been through, the PLL mums definitely deserved to kick back.
We loved listening to their theories behind some of the twisted stuff that's gone on in Rosewood. And we especially enjoyed watching them try to calm down a fiery (and drunk) Mrs Hastings
10. When it's revealed Toby is part of the A team (Season 3)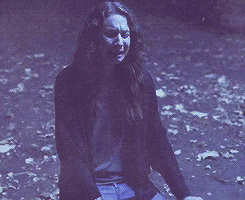 It was definitely one of the ultimate betrayals, and we're still not quite over the shock.
Toby went from being a total outcast to winning our hearts, so we had a big 'OMG' moment when we discovered he was running for the other side.
Despite this, Toby claimed that he was only part of the A Team to keep Spencer safe.
Hearts = melted.
By Catherine Delves